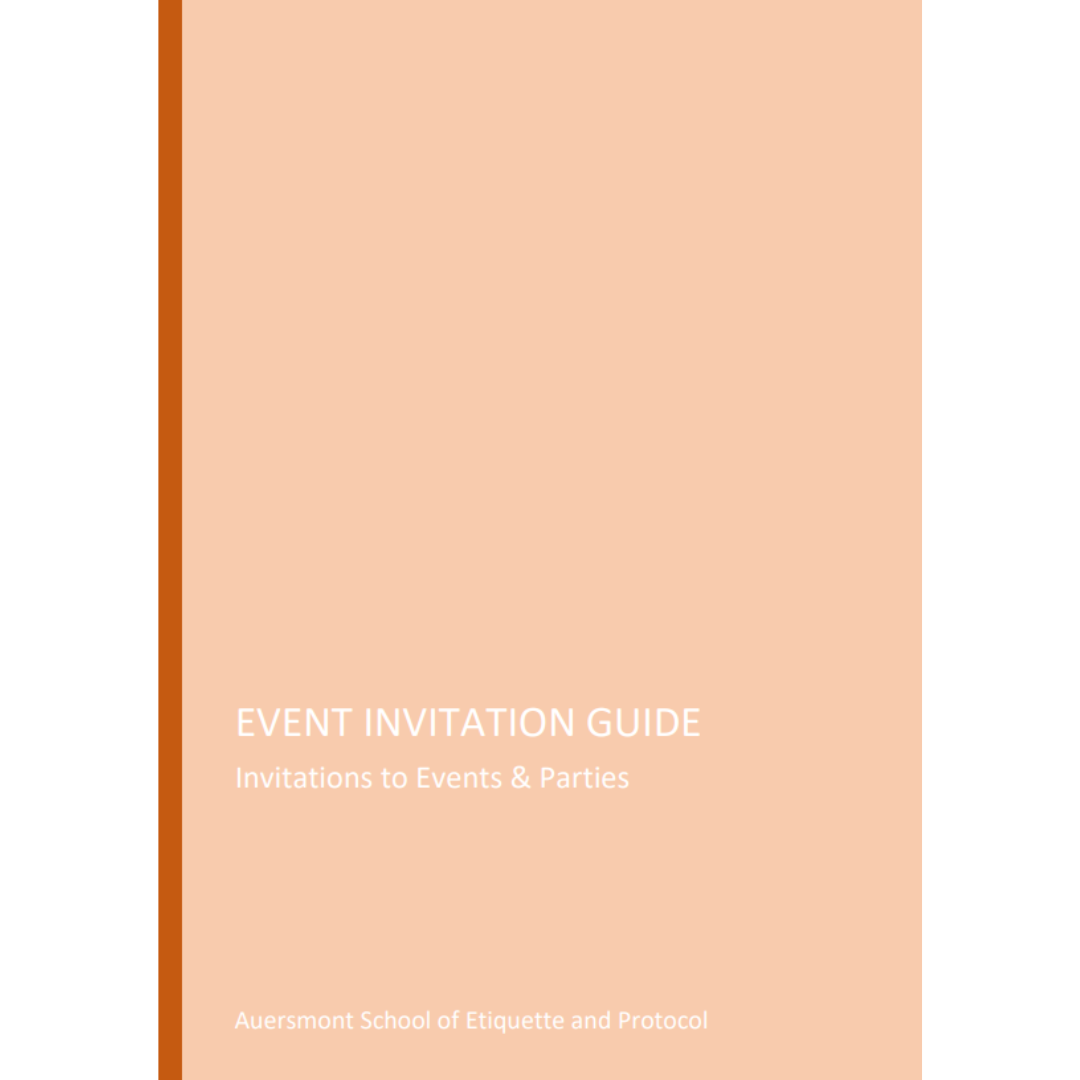 Event Invitation Guide
SKU:
Event Invitation Guide - Invitations to Events & Parties
From save-the-dates to thank you cards, our comprehensive guide covers it all. Master the art of crafting stylish and personalised event stationery that leaves a lasting impression on your guests. Learn the intricacies of invitation information, RSVP replies, and creating charming menu cards that tantalise taste buds. 
​Impress with beautifully designed place cards, ensuring a seamless seating arrangement. And don't forget the finishing touch – write heartfelt thank you cards that express gratitude in the most memorable way. 
Host flawless events with our Event Stationery Guide – your go-to resource for unforgettable gatherings!
Use our guide to write and send your next invitation
Why RSVP? How to decline and accept gracefully
Craft your own formal and informal invitations
Discover what to write on your menu card
Create your own place cards for the table