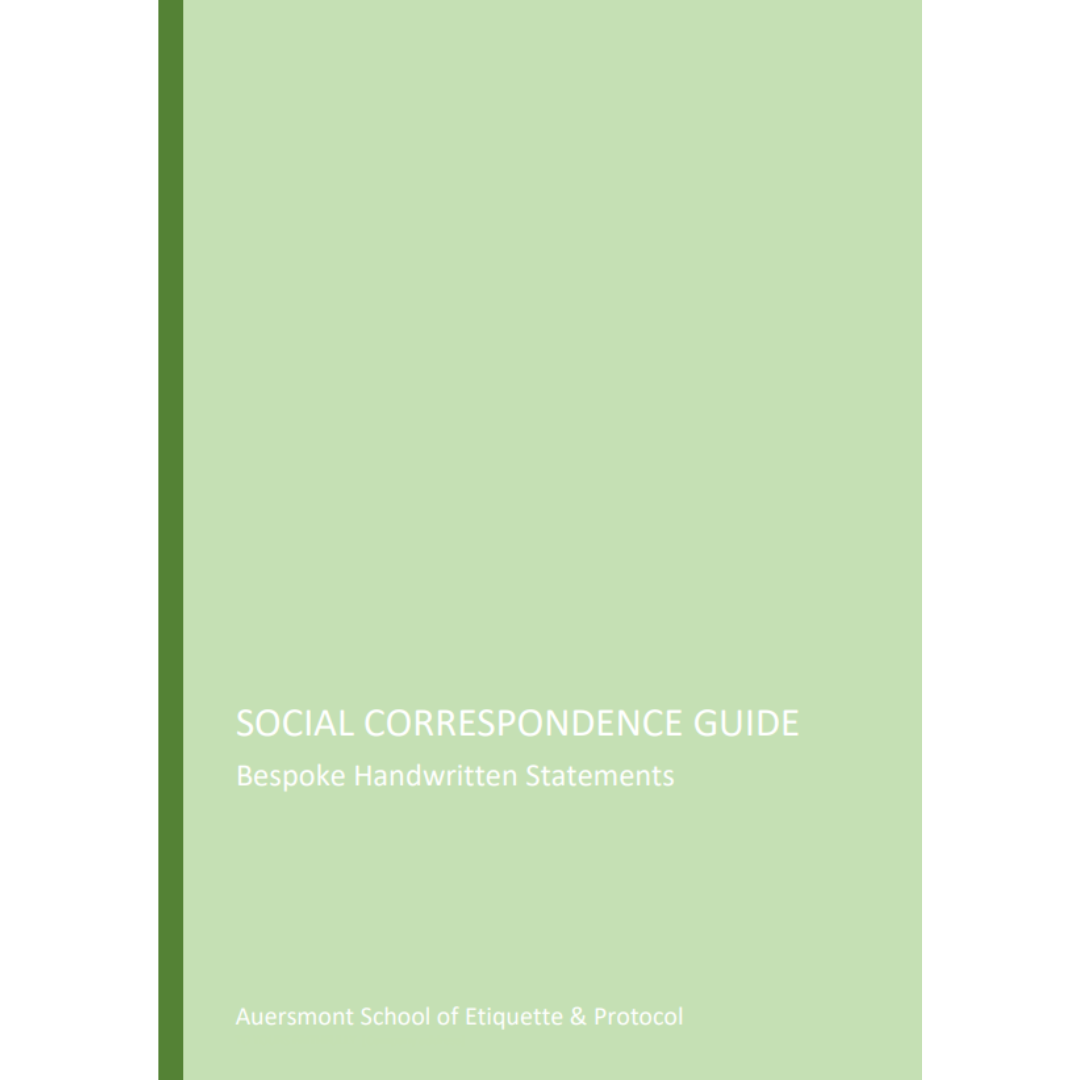 Social Correspondence Guide
SKU:
Social Correspondence Guide - Bespoke Handwritten Statements
In a digital age, nothing stands out like a handwritten note. Unlock the art of penmanship and experience the joy of expressing yourself through handwritten letters. The personal touch of your unique handwriting will make your correspondence truly unforgettable. Delve into the magic of timeless communication with our Social Stationery Guide – an indispensable tool for anyone seeking to enhance their writing skills and make every word count.
​Elevate your messages from ordinary to extraordinary and be remembered for the thoughtfulness that only the perfect words on exquisite stationery can convey. Get your Social Stationery Guide today and let the words flow with grace and charm!
​Get the letter writing formula
Craft memorable greeting cards
Write postcards to wanderlust
Addressing the importance of envelopes
Power of words: condolence & thank you letters
Adoption, birth and change of address announcements