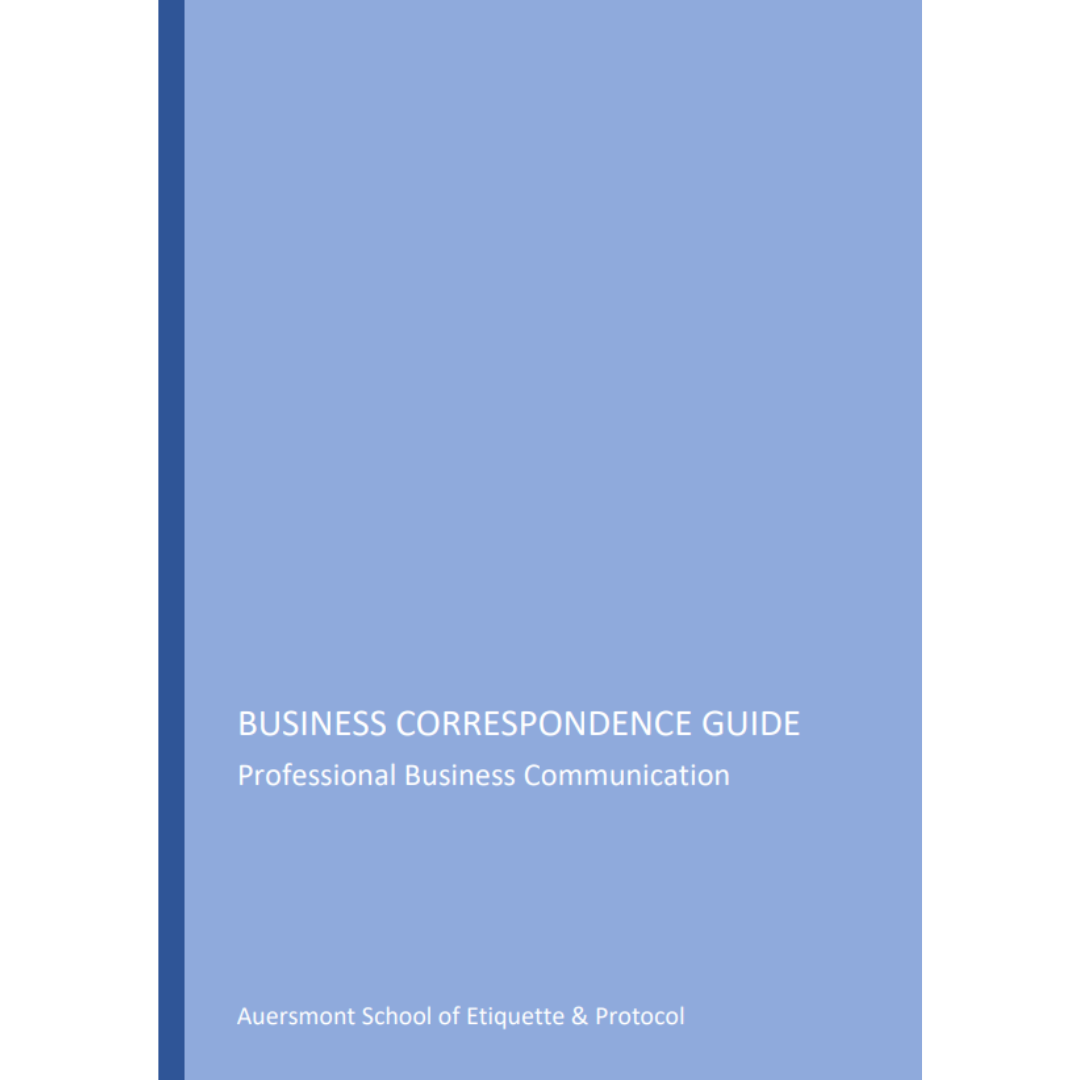 Business Correspondence Guide
SKU:
Business Correspondence Guide - Professional Business Communication
Upgrade your business correspondence game with our Business Stationery Guide – the go-to resource for crafting polished business letters, emails, interoffice memos, and even mastering texting etiquette on phones. Whether you're a seasoned executive or a rising professional, this guide will equip you to leave a lasting impression in business communications.
Unlock the potential of powerful business interactions with our Business Stationery Guide – the indispensable resource for professionals build meaningful connections, and make your mark with each carefully crafted message.  
Get your Business Stationery Guide today and delve into the art of professional communication!
Understand the components of a business letter
Discover the fonts, size and spacing to use
Unlock the meaning of pre and post nominal letters
Streamlined interoffice & email communication
Use the business announcements template
Professional identity: business & LinkedIn cards