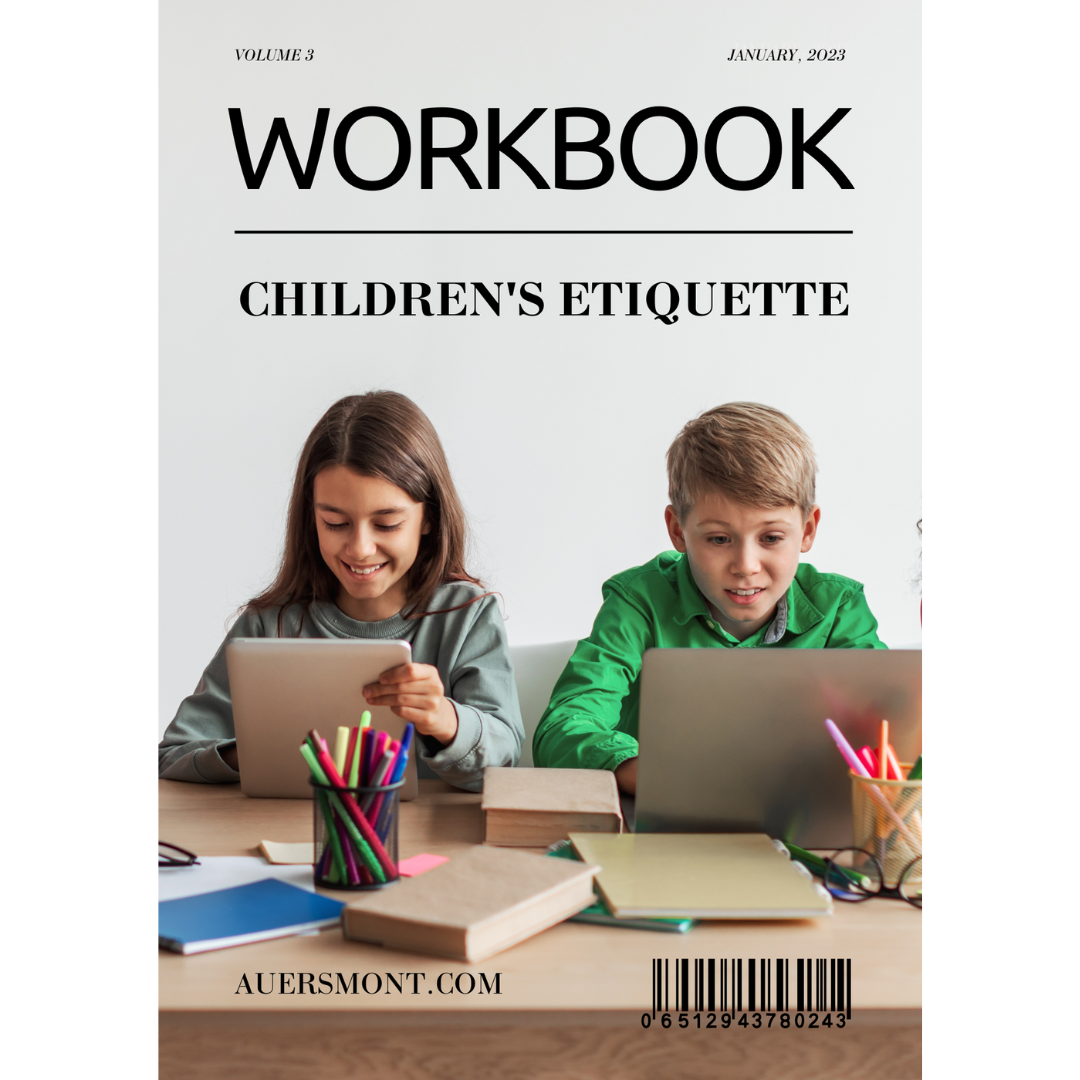 Children's Etiquette Workbook
SKU:
The Children's Etiquette Workbook is suitable for 7-10 years old and is a digital product. It's an introduction to good manners, politeness and respect. 
Engaging story-telling by way of pictures and words, with interactive activities, over 50 pages, and a certificate of completion awarded for work accomplished by your child.  Subjects covered in the workbook are:
Social & Dining Etiquette
Communication Avenues
Certificate of Completion
14 Day Printable Placemats
This is a digital product. No postage is required. This is downloadable pdf. Please be mindful of your purchase as there is no refunds.
Auersmont School of Etiquette & Protocol | © All Rights Reserved
By downloading this product you agree to the terms and conditions